You're planning to put your products out in a store, where multiple products similar to yours are already present; how will you get sales, what will you do?
This is Amazon in a nutshell. With an endless amount of listings for one product and an increasing number of sellers by the day. It's no secret that Amazon has become highly competitive and won't stop any soon.
Does this mean that Amazon is no more a profitable business model?
The answer is a clear cut NO.
If you play your cards right, then selling on Amazon can definitely bring your bank balance up, which is why, today, more than ever, it's essential that you differentiate your brand.
Wondering how to do it?
We've got your back. In this guide, you'll learn how to create an exceptional brand experience for customers – right from the beginning.
Without further ado, let's get started.
Why Work On Branding?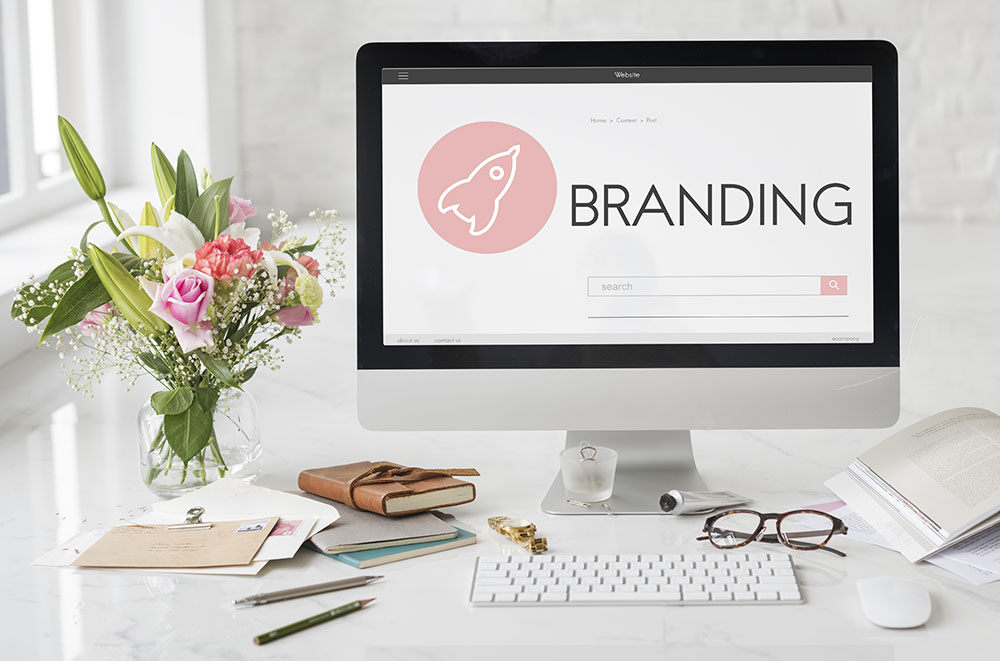 The million dollar question
How do you turn a plain old product into one that catches attention? The answer lies in one word – branding.
Branding is when you communicate your unique selling proposition with the world in such a manner that it not only satisfies the customer but delights them.
If you go into the same store and there's an aisle full of plain keys with one shiny key, wich one will you pick? The shiny one, right? This is because you know all keys will work, but the shiny one looks shinier than the rest.
Branding means that one goes the extra mile to make their consumer feel special. Everyone knows that purchasing online is seamless on Amazon, and convenience is the norm. But when you add your own touch to it, the buyer will become your customer.
When your customer is happy, they'll vouch for your success and are more likely to leave you a good review, when you get a consistent amount of positive feedback, you'll have solid social proof to back up your future ventures
Not only will you get long term customers and reviews, but you'll also get praises as your customers will spread the word, this will increase your brand visibility and get you higher chances of sales – all without spending much.
Before You Start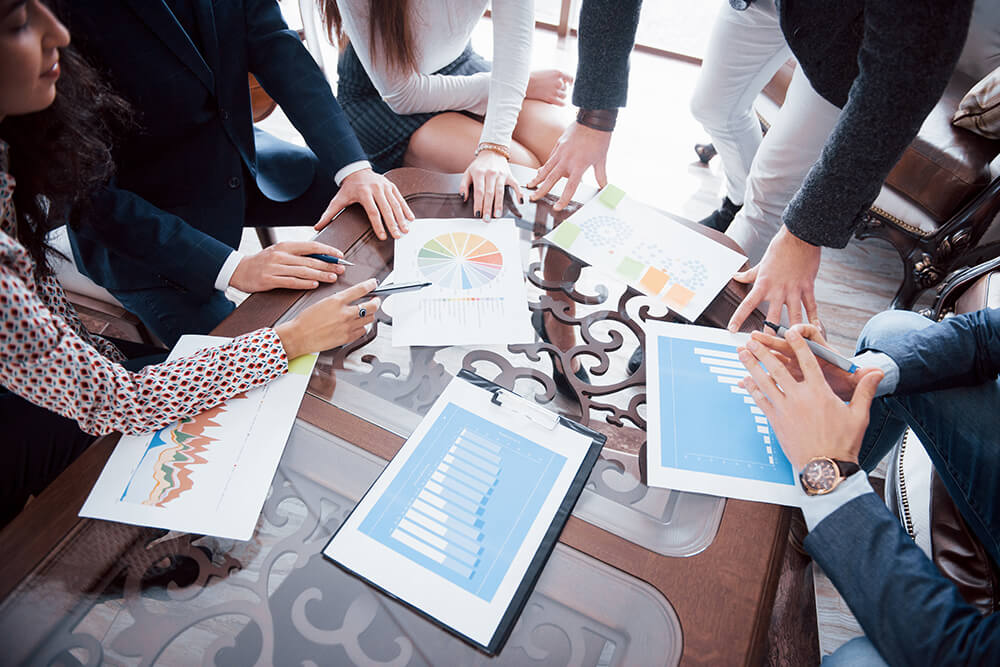 Selling and Branding on Amazon is a really good idea, but before you dive deep into it, make sure you and Amazon or you and your product are a good fit.
This is basic but valuable. If you're new to selling on Amazon, then be sure you know all the basics of selling on Amazon – the fees, the inventory, the selling process, etc, and then move on to working on branding. And if you're selling a new product or evaluating your old ones, remember to gauge the sales, profits, ROI, etc.
Be Familiar With Your Audience
So you've found your winning product, it's time to identify your target audience and get familiar with them, their needs wants, lifestyle, purchase behavior. Work on solving their problems or help them improve their daily life.
As a rule of thumb, always keep a track of what your competitors are doing – what sales channels they're using, have they run any promotions, how are they handling prices, the size of their customer base, what they offer, etc.
This may seem obvious, but it's often overlooked. Decide what types of products you want to sell in the long run, your value, what makes you unique, create an awesome logo, choose your brand colors, and much more. Decide how you'll present your brand beforehand instead of just winging it
Once you've answered all these questions and know your details like the back of your hand. Let's check out ways on how you can please your buyers.
7 Steps To A Great Customer Experience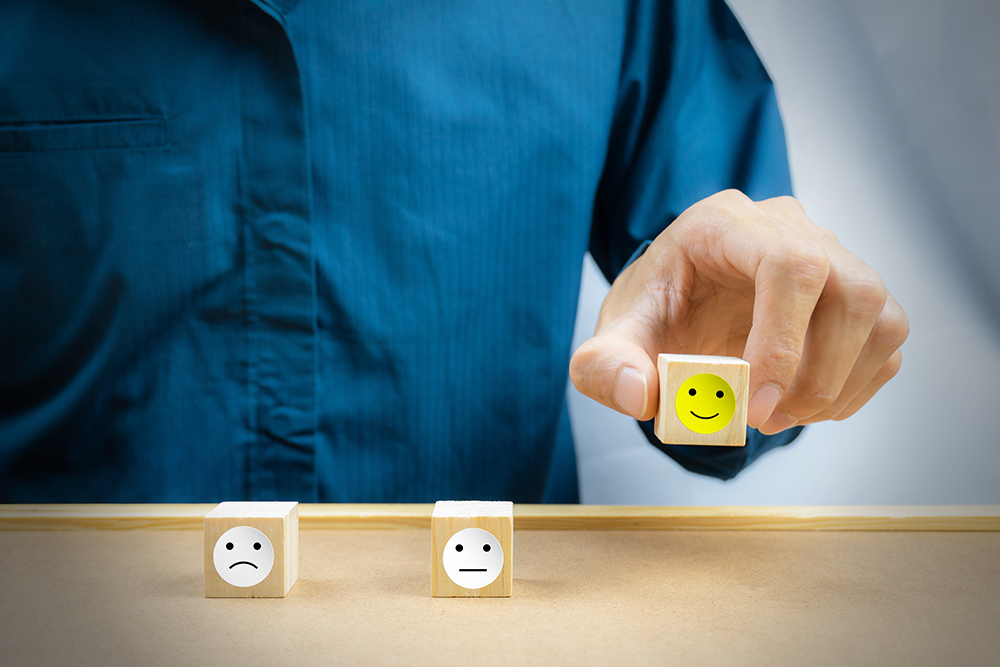 1. Have A Personalized Package
When it comes to the package, you have no choice but to use the classic Amazon box. However, it doesn't mean you cannot customize what's inside.
After Amazon's packaging, customers get the first look at your product through your packaging so make it worthwhile.
Give your customers a smile, something they can look forward to. Be creative, play around with your brand's colors, make it visually attractive. Your packaging shouldn't be generic but filled with life with as much information as needed
You can add thank you insert cards, stickers, customer testimonials, a little humor, instructions, links to your social media platforms, or even make your packaging into a collectible
2. Use the Less Is More Principle
As a seller, I'm pretty sure you are convinced that your products are top-notch, and you probably want your customers to think so too. Most sellers take basic benefits and blow them out of proportion; this eventually disappoints customers and harms them.
Therefore, you should never over promise in your listings, so customers won't be disappointed when they receive your product. The last thing you want to do is set extravagant expectations. Customers are delighted by things that exceed expectations – not those that fail to live up to them.
It is vital to stay competitive in the market, but one must do it honestly. Unhappy customers can leave your product with bad reviews. Accurate listing content matters. Don't overstate the truth. Keep in simple and concise yet buyer optimized.
Keep monitoring and making tweaks. Consumers visit your product detail page but don't purchase? This could be because either your copywriting or language is not compelling enough to get shoppers to take action. Minor changes to your product descriptions can make you stand out, significantly impact the number of consumers you convert to customers and consequently increase your sales on Amazon.
Images play a crucial role too. When customers buy online, they haven't seen the product in real life and so the entire judgment is based on those pictures. Use sharp, comprehensive, and accurate product images. Make sure they stand out.
Videos are a powerful way to improve your product descriptions too. They give a 3D and lifestyle view of your product that images cannot. In your videos, you can share testimonials/ reviews that are incredibly compelling, but helpful videos with frequently asked questions, product in use, brand awareness, and more.
3. A Little Bonus Goes A Long Way
Excitement is the name of the game when it comes to delighting your customers. You can bring out the excitement from your customers by adding unexpected freebies to your Amazon product.
Amazon's policies state that you can't add product descriptions stating that it has freebies with every purchase. Your seller account can be suspended if caught. But you can sincerely amaze your customers with freebies included in your product.
Your customers will surely appreciate this small gesture. This will make them feel special like you care for them, and they will remember this for their purchases in the future.
4. Offer Discounts
Nobody can say no to a good markdown or discount. Offering great deals is an impressive way to persuade new customers and increase customer retention. Low prices will motivate customers to purchase from you again and again.
You can fully utilize your product's packaging by adding a coupon or code that they can use on their next purchase. This strategy is best with products that often need replenishment, like bath items.
5. Provide Unbeatable Customer Service
Amazon expects sellers to be very responsive and answer customer queries within 24 hours. In addition, sellers are urged to publish support numbers and email addresses on their Amazon Help page.
Every customer desires swift action, no matter the situation. The speed at which you respond to an issue or inquiry indicates how much you care. Something as simple as a quick acknowledgment that someone's initiated the process of resolving their issue might be all it takes.
Put another way, this means showing your customers you care, understanding them well beyond basic segmentation to nurture their emotional wants and needs through attitudes, actions, and words.
Focus on making customers feel valued, not just customer value. Loyalty and engagement follow when buyers believe that their relationship with you is valued and that you recognize the contributions they make.
6. Fast Shipping Is The Best Choice
Fast shipping is a no brainer. If you use FBA (Fulfillment by Amazon) to manage your orders, then in that case fast shipping is already taken care of, as Amazon usually delivers your products to your customers within a couple of days.
If not, you need to make sure that your shipping and handling time is adequate to your customer's expectations. If possible, ship out your orders the next day or the same day. The faster the delivery, the happier the customer.
7. Try Off Amazon Channels
The competition of getting traffic to your listing from Amazon is high, so bring it from off Amazon channels. Amazon loves external traffic, and so will you. Off Amazon channels provide a means of advertising that's more effective than Amazon Advertising. They give you free real estate to show your branding and personalize.
Social media channels are a great way to build connections with your customers and turn them into followers. Once you've got your consumers hooked on these other platforms, they're sure to follow you to Amazon and bring you sales
Bonus Tip: Listen To Your Customers
Your end goal is to please your customers, so ensure that they're being heard and served well. Listen to them, what problems do you they have, what would they like to add or remove, how do they feel about your products.
Note them down and use them as a blueprint for bringing out an improved version of your product
Ready, Set, Brand!
In this short guide, we discussed the importance of branding, how to prepare for it, and the 7 steps to securing a customer forever. I hope after reading this blog, you're confident in your ability to sell and brand on Amazon the right way.
Remember, always have a plan set out, don't take shots in the dark. Follow these steps, make an unbeatable brand and go win on Amazon.
Best of Luck